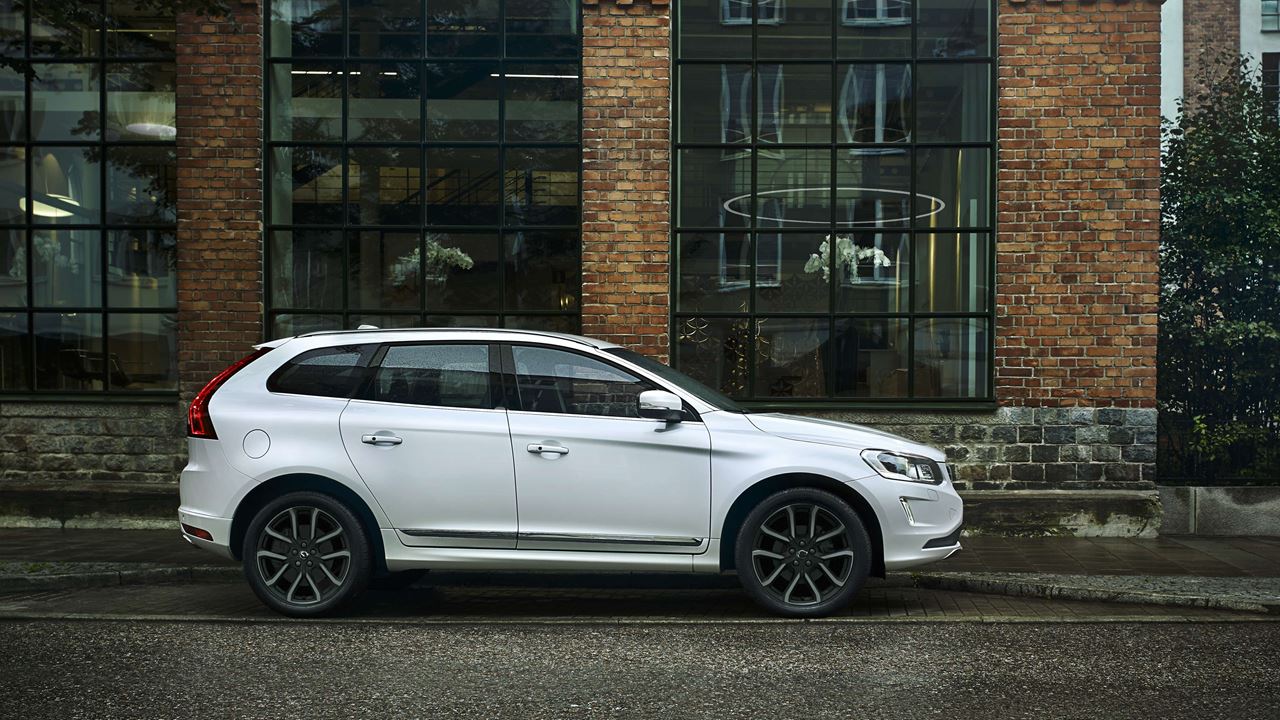 Known for decades for their excellent vehicles that deliver both unparalleled luxury and stylish performance, Volvo continues to impress each year with its impressive lineup of new vehicles - each of which seems destined to delight and embolden drivers both right here in America and in Sweden. With a host of amazing upgrades and a clear, noble goal for the future, Volvo has surged ahead of the competition and impressed consumers worldwide with their excellent vehicles.
Chief among these is the impressive new 2016 Volvo XC60, a true luxury SUV that displays a carefully crafted combination of both intuitive, stylish design and high-powered, reliable performance for what is unquestionably one of the most impressive vehicles available today.
Here's a closer glimpse at this amazing new SUV from Volvo, the XC60. Take a look and you might just find that it's exactly the model you've been waiting for.
Sport-Tuned Performance You Can Feel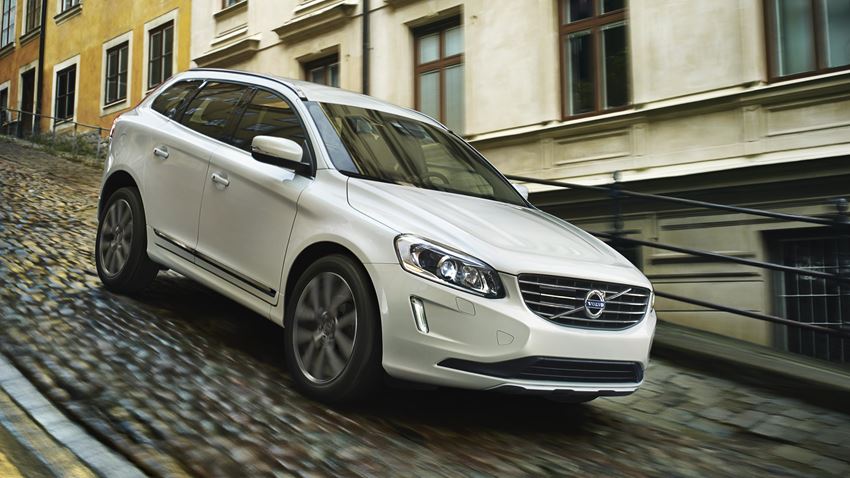 For the driver looking for ultimate handling and unbeatable control on the road, no matter the road conditions, there are few options more rewarding than the new 2016 Volvo XC60. Its standard 2.0L 4-cylinder turbocharged engine can push out an impressive 240 horsepower and 258 lb.-ft of torque at an impressive 31 mpg highway.
For those looking for even more power, this same engine can come supercharged for an amazing 302 horsepower and 295 lb.-ft of torque at an impressive 29 mpg highway. With this kind of performance, the XC60 is sure to conquer just about any road you bring it to - and delight you as the driver along the way.
Although it may not seem like a work truck from its outward appearance, the Xc60 actually boasts some pretty impressive performance figures, including its 3,500 lb towing capacity - enough to bring a boat or your ATV out on a weekend getaway. And with available all-wheel drive, you can be sure to have good traction no matter what you're pulling behind you. And, with advanced Stop/Start technology standard, you can know you'll be saving fuel at every chance along the way.
Styled With Luxury In Mind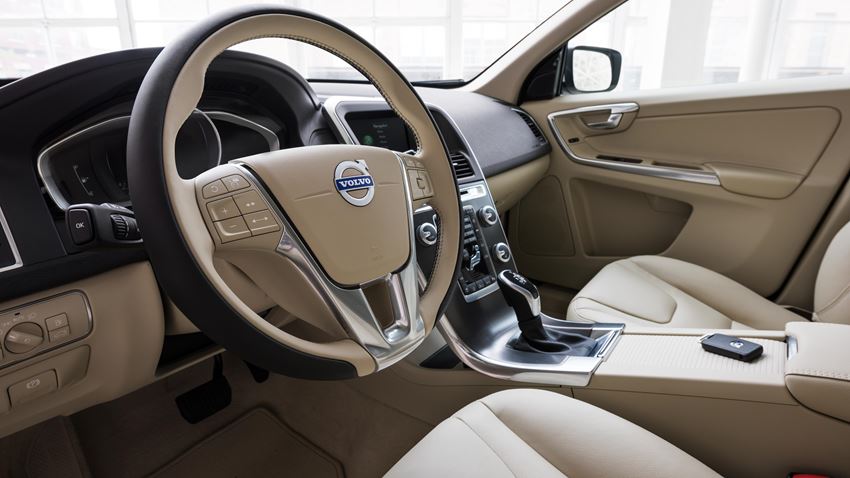 If there's one thing that the new XC60 certainly is not, it's ugly. Boasting some of the most stylish, sleek design cues we've seen on a commercial vehicle to date, the XC60 is simply crafted for luxury - a tribute to the cozy, functional design style of top Swedish engineers.
The bold, muscular profile of this excellent SUV is only enhanced by the carefully-crafted details that make this vehicle so amazingly attractive. Between the tiny headlight washers that keep your headlamps debris-free and the auto-dimming, power retractable exterior mirrors, the XC60 delivers style and sophistication in ways you may not have even thought about - but once you experience it, you know it's the only way to drive.
A panoramic sunroof with a power sunshade opens your Xc60 up to the fresh air and sunlight, allowing your passengers to enjoy the ride from their premium cloth, heated seats in the front and rear. Plus, with a heated steering wheel and dual-zone climate control, you'll be comfortable too from up in the driver's seat.
Safe From Every Angle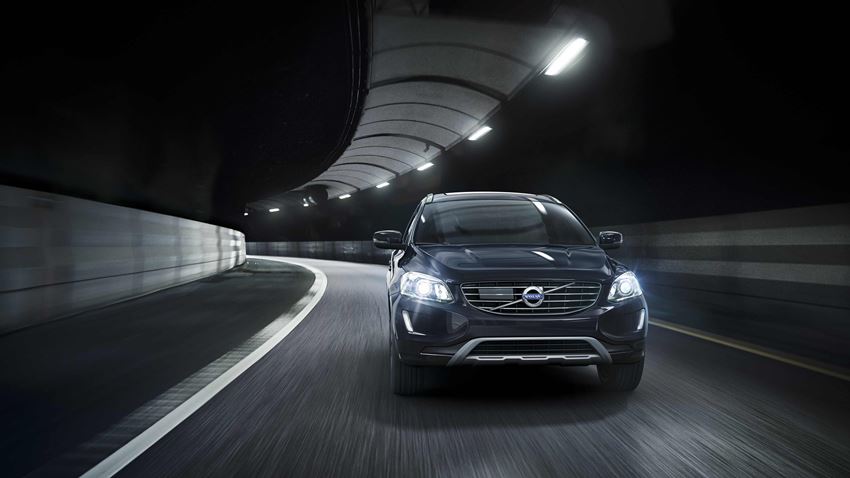 Although designed for both luxury and performance, the XC60 actually boasts some pretty innovative safety features, including Volvo's IntelliSafe technology suite. This includes everything from Advanced Stability Control to Corner Traction Control, and also includes Roll Stability Control to prevent rollovers, adaptive cruise control that can detect the car in front of you and slow down or brake accordingly, Active Bending Headlights that read your vehicle's pitch and speed to "bend" the headlights exactly where you need them, and Active High Beams that can auto-dim in the face of oncoming traffic.
As part of Volvo;s stated goal to have no drivers killed or seriously injured in a new Volvo by 2020, the XC60 also features many of the autonomous driving features that Volvo has started to implement in its vehicles this year. This includes not only the Adaptive Cruise Control but also active Blind Spot Information to make highway driving a lot safer, Cross Traffic Alert that can detect an oncoming vehicle up to 32 yards away and audibly warn the driver beforehand, Pedestrian and Cyclist detection for ultimate safety around civilians in the city, and Rear Park Assist to make getting in and out of those tight spaces a total breeze.
The Volvo XC60 is simply built to handle the dangers of the road before they even happen. And, if they do, it's designed to mitigate a lot of the worst damage. Between its energy-absorbing Frontal Structure and its Reinforced Passenger Compartment, the XC60 is literally built to withstand a big collision and keep everyone inside as safe as possible. Plus, with a Side Impact Protection System and Whiplash Protection System standard as part of its design, the XC60 even protects your passengers in ways other models can only dream of. With all of these excellent safety features, the Xc60 is truly a safe bet for you and your family on the road.
Tech You Can Really Connect With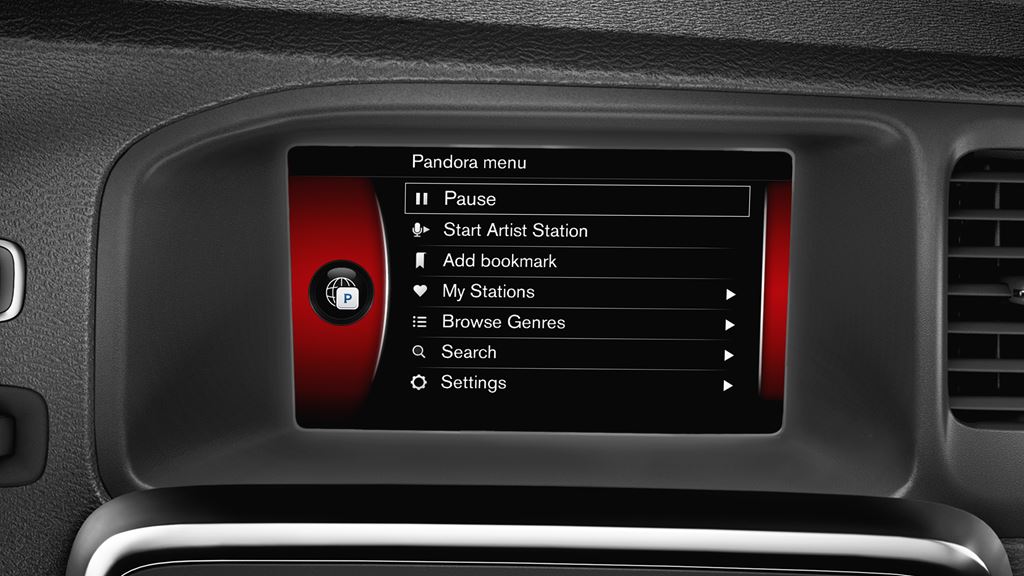 If there's one thing that Volvo is known far and wide for, it's the excellent tech features available throughout their model lineup. For the XC60, this includes several notable upgrades sure to delight and entertain all your passengers - and, most importantly, you as the driver.
The Xc60's adaptive digital display connects the driver and passengers to Volvo's Sensus infotainment system, which allows for everything from streaming music to hands-free phone access, and everything in between. For drivers looking to seriously jam out, the available Harmon Kardon premium audio system promises crystal clear surround sound audio for all your freshest, loudest jams. And for those ultra tech-savvy passengers, connections to services like Yelp make finding a bite to eat on the road only that much easier.
Fir ease of access, just about everything can be controlled from the handy steering wheel control system. Here, the driver has seamless access to everything from the infotainment system to cruise control - all available at your fingertips at a moment's notice.
With built-in Wi-Fi that passengers can connect to just about anywhere on the road, you'll never have to be disconnected just because you're on the road. And with an integrated navigation system available on all XC60 models, you'll never lose your way again as long as you've got your trusty Volvo.
A Great Choice From Smythe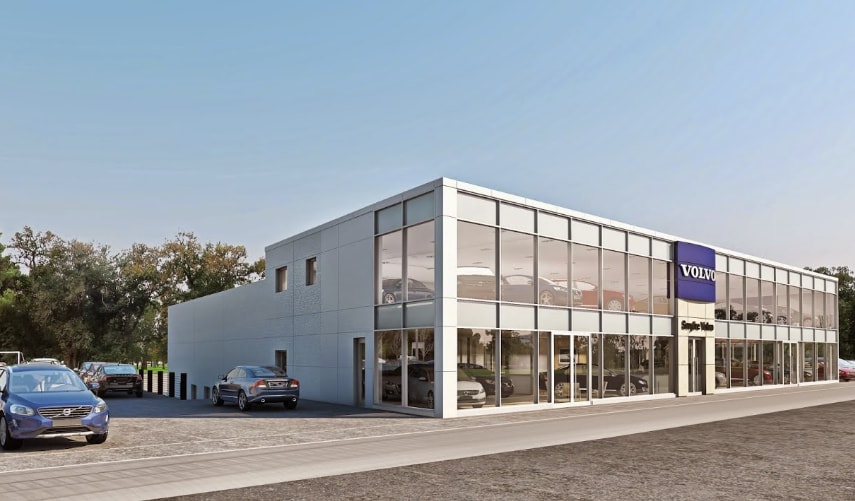 We know, the XC60 seems like a deal too good to be true - but it is indeed, and at Smythe Volvo they're ready and willing to help you choose the perfect XC60 for you. Rated the Number 1 Volvo Dealer in the Country by DealerRater.com four years in a row, Smythe Volvo guarantees that you'll have an easy, excellent time picking out your next Volvo vehicle.
When you're ready to stop daydreaming and make that gorgeous XC60 your own, head on down to Smythe Volvo and have a chat with one of the friendly, knowledgeable members of the sales staff. They'll help you pick out just the right Volvo for you and your family and get you out the door happy in no time. So stop wishing you had an XC60 sitting in your driveway and go make it happen - before they're all gone.