Can you think of anything better in the world than a great pizza? Okay, maybe you can, but it's definitely up there. With so much pizza and so little time, how can you narrow down the best pie Summit, NJ, has to offer?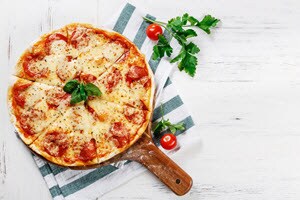 We've done the arduous, intense research in finding you the tastiest pizzas, and we've found the best pizza near Summit at these three locations. Keep reading to find out where!
Piattino
Traditional Italian dishes and stone-fired artisan pizzas make Piattino a lovely stop in Summit. Located right across from the train station, they've got a pizza for everyone. From the traditional Piattino Classic to the half pizza, half calzone Mezzaluna, your taste buds will not be disappointed at this great restaurant.
If you're looking for an addition to your pie, Piattino's extensive Italian menu offers plenty of options. Appetizers such as the crispy carrot risotto balls, a Sand-Izza (their version of a panini), or an entrée like seafood fregola, will be sure to hit the spot.
Pizza Vita
Pizza Vita brings pizza back to its Neapolitan roots with their 100% wood-fired oven and tried and true dough recipe. Unlike typical New York and Chicago style pizzas, Pizza Vita takes pride in representing the classic Naples pizzeria, giving customers a new yet traditional pizza experience.
The wood-fired oven pops out pizzas in about 90 seconds—but if you still think you might need an appetizer or additional entrée, Pizza Vita has a vast selection on the rest of their menu. They even offer a separate, lighter lunch menu for when dinner options are a little too heavy.
Zappia's Brick Oven Pizza
With over twenty years in the biz, Zappia's Brick Oven Pizza has the perfect pie down to a science. From traditional to gourmet pizza options, to strombolis, calzones, and appetizers, you're sure to satisfy your cravings at Zappia's.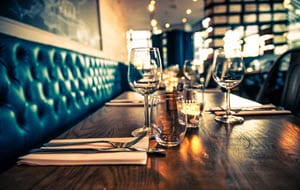 In addition to staying true to traditional recipes, Zappia's also offers gluten-free options for their customers with gluten allergies or sensitivities. They pride themselves on making sure there's a pizza for everyone without compromising quality or taste.
Best Pizza Near Summit, NJ
A good pizza is easy to find—a great pizza worth talking about, not so much. But at Piattino, Pizza Vita, and Zappia's, you'll find great quality pizza from establishments that care about their customers. Happy eating!