Need some relaxing time? Take a yoga class. Want to tone up without using weights or intense cardio? Add some sun salutations in your life. Yoga is an amazing mind and body workout that'll change the way you look at exercising.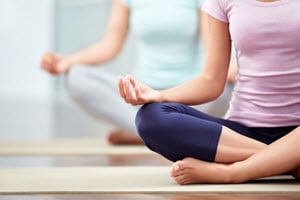 However, it seems like there's a new yoga studio popping up everywhere we turn these days. So, how do you know where to find the best yoga near Summit, NJ? We've narrowed it down to three great yoga studios, so you can find out which one will give you that mental (and physical!) balance you're looking for.
LoYa Loft of Yoga
LoYa Loft of Yoga is great for offering classes for everyone of all ages and levels. Whether you're looking for a flowing Vinyasa class, a stricter Iyengar class, or a faster paced Power class, this studio has great options for the beginner or advanced practitioner.
Heat is also a main component of the classes at LoYa. They believe that the combination of the right heat setting, breath focus, and movement will boost your practice to its fullest potential. Class temperatures are usually set at about 85 degrees.
Powerflow Yoga
At Powerflow Yoga, you'll feel the burn with heated classes that'll get your blood pumping and your body moving. Powerflow Yoga offers several different types of classes, at plenty of different times throughout the day to accommodate all schedules.
The cool thing about Powerflow is that they also offer Yoga for Athletes classes. Options such as Warm Yoga for Athletic Balance, Hot Powerflow Vinyasa, Warm Yoga Nidra, and Restorative Yoga are all geared to help with tightness that occurs during more strenuous sports activities.
Project Physique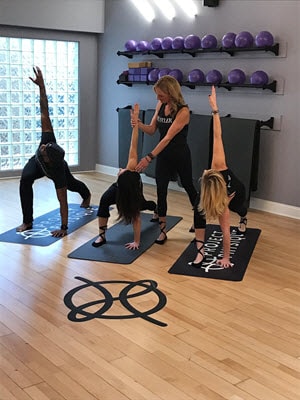 Project Physique is built upon both physical and spiritual wellness. With their holistic approach to fitness and wellness, they use yogic concepts as their philosophical foundation, and utilize a wide variety of fitness techniques to get your body moving.
Their signature class, Project Physique, works both mind and body by using methods from yoga, ballet, and Pilates, all in a 50-minute class! By combining these movements, Project Physique will give you the mental benefits of yoga and the muscle toning of a dancer.
Best Yoga Studios near Summit
Now that you've gotten a briefing on the best yoga studios near Summit, it's time to get moving (or should we say, flowing?)! You can't go wrong in any of these studios with getting the ultimate yoga experience, both physically and mentally.