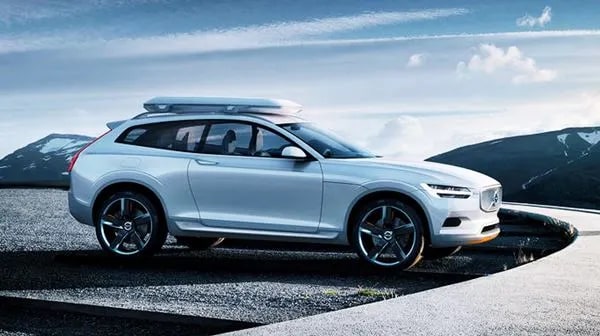 Every model year sees new changes for car companies and their vehicles. The Volvo brand is no different. With the 2022 model year coming to a close and the 2023 model quickly approaching, some of our New Jersey drivers and beyond drivers may be wondering, "What's new for 2023?". Here's some news about the 2023 Volvo lineup and what's to come in the new year.
2023 Volvo Lineup is Only Hybrid or Electric
The Volvo brand aims to only offer pure electric vehicles by 2030 and be completely carbon neutral by 2040. This goal is well on its way to being met, and the 2023 Volvo lineup proves it. Every Volvo vehicle in the 2023 model year will be either a mild hybrid, hybrid, or electric vehicle.
How is this happening? Here are a few ways the 2023 Volvo lineup is raising the bar even higher.
Volvo XC90

,

Volvo XC40

, and

Volvo V60 Cross Country

SUVs now include a standard mild-hybrid powertrain that will create a complete hybrid or electric lineup. The mild-hybrid powertrain allows drivers the opportunity to have access to a more efficient and economical vehicle without having to plug in or install a charging station.
New extended-range plug-in hybrids give an additional all-electric range. Most plug-in hybrid Volvo vehicles now have a Pure Mode that allows drivers to cruise around New Jersey, or beyond with limited all-electric power.
The new

Volvo XC40 Recharge

and

Volvo C40 Recharge

now offer zero tailpipe emissions with their purely electric powertrain.
2023 Volvo Lineup Has Google Built-In
While the Volvo C40 Recharge and Volvo XC40 Recharge already included Google built-in last model year, the rest of the lineup is now receiving this new upgrade. Built-in Google means that you can receive a "seamless transition between digital life at home and on the phone, bringing customers' digital lives, and much greater personalization, directly into their cars." With Google built into your Volvo vehicle, you can access Google Assistant, Google Maps, the Google Play Store, and many other Google brand apps and functions.
2023 Volvo Vehicle Upgrades
Every model year comes with its collection of model upgrades and revisions. The 2023 model year will have new design options for every vehicle, including new wheel designs, exterior color options, and interior upholstery choices (such as the new leather-free materials available).
The biggest change for the 2023 model year in terms of design is in the Volvo S60, VolvoV60, and Volvo V60 Cross Country. These three models have a new front grille and refreshed rear bumpers.
Contact Smythe Volvo to Discuss the New 2023 Volvo Lineup