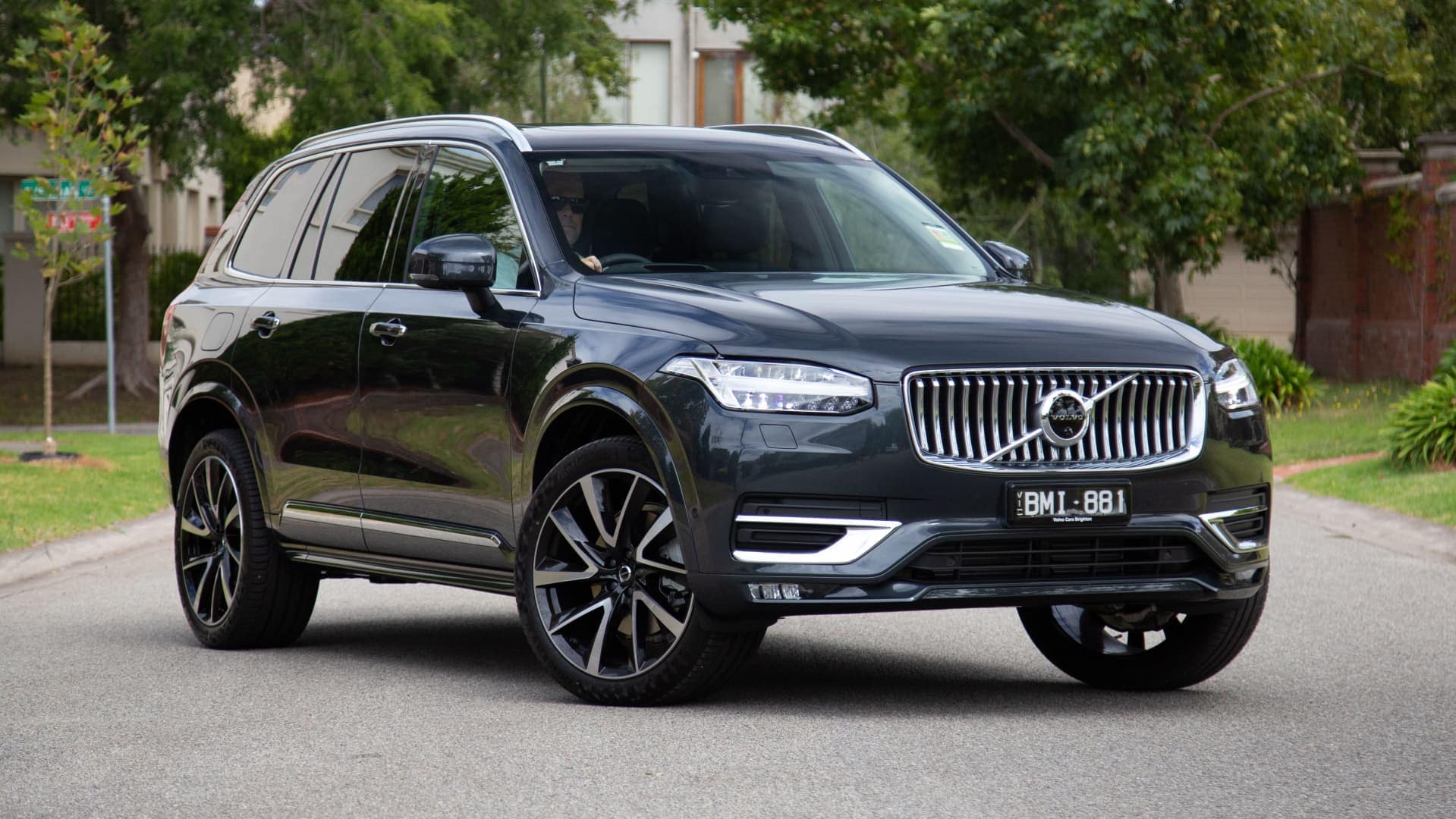 So Much to Love!
Volvo makes some pretty special vehicles, and that includes their SUV models. But what is it about SUVs exactly that makes them stand out against the rest? There are plenty of reasons we could get into, but today, we're going to talk about five of them. Let's take a look at some of our favorite Volvo SUV features!
Collision Avoidance
No one wants a car they don't feel safe in. Volvo has an awesome array of safety technology, so you don't have to worry! The collision avoidance technology works to help you avoid colliding with other vehicles or pedestrians. It will first warn the driver, and then use automatic braking if the driver does not react. You never know what you're going to see on the road, and this technology helps ease fears of potential threats by protecting against them.
Surround View Camera
It's frustrating not knowing what obstacles may be hiding where you can't see them, or trying to park in more confined spaces. That's why the surround-view camera is one of our favorite features! Volvo SUVs come equipped with four high-definition cameras, which give a 360-degree bird's-eye parking view. The camera system eases the stress and uncertainty that can come along with getting in and out of tight spaces.
Connected Safety
One of the best examples of modern technology, the connected safety feature uses cloud-based communication to keep you in the know of road conditions. This feature shares real-time data to help prepare the driver, by using a symbol on the display-either the driver display or the optional head-up display. It will also alert other connected vehicles that have noticed slippery conditions.
Car Seats
You may not spend much time thinking about the work that goes into creating the perfect car seat, but it makes a difference. The seats in Volvo vehicles are made with both safety and comfort in mind. The seat and the seat frame work together to absorb energy, which lowers the risk for spinal injuries. The seats also have a built-in whiplash protection system. While we hope, of course, that you don't get into an accident, these seats add extra protection in case it does happen. They're also comfortable and provide an all-around pleasant experience.
Cleaner Cabin Air
In 2020, the brand introduced its air quality system. The Advanced Air Cleaner Technology prevents up to 95% of dangerous PM 2.5 particles from getting into the car. Wherever you may take your car, you should be able to breathe easy!
"We believe that clean air is good for you, both from a health and from a safety perspective, and we will continue to push the envelope in this area," said Anders Löfvendahl, Senior Technical Expert on Cabin Air Quality at Volvo Cars.
This technology was pioneered by Volvo, and that is something we are particularly proud of. When you choose to go for the Volvo brand for your SUV, you open yourself up to the possibility of more comfort, and that includes breathing cleaner air!
There are so many ways that Volvo has proven itself to be a fantastic brand. There are plenty of features in the areas of safety, comfort, and more that make Volvo SUVs a class above the rest. If you are interested in learning more about our SUVs and available features, visit us at Smythe Volvo or schedule a test drive today. We can't wait to meet you!