Here in the Summit and Westfield areas, lifestyles and schedules are going to vary wildly. Still, one thing most residents always have in common is their car. The most common car service is the oil change. If you are looking for an oil change near me, you can schedule online in just a few moments or learn more about oil change services below.
The Most Convenient Oil Changes Near Me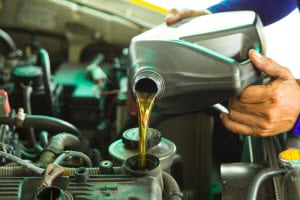 One day without your car could mean missed work, school, errands, and more. That can really throw a wrench into things! To ensure your car runs in perfect condition from day to day, you'll have to stay up to date on routine maintenance.
From tire rotations to filter and fluid replacements, it's those little things that go the longest way in your car. Oil changes especially can mean the difference between a smooth, successful ride and wasted time spent waiting on a tow truck.
Think of engine oil like the blood that pumps through your car's veins. It keeps things moving, keeps things cool, and prevents harmful friction. In just a few thousand miles' time, it can pick up a lot of contaminants and grimy particulate. So, staying on top of changes is going to be vital.
Fast & Easy Service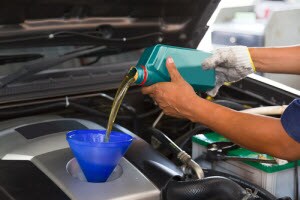 For as important as the oil change is, it's not a hard bit of maintenance. As a matter of fact, it's a cakewalk for our expert technicians. They'll have your car in and out before you can even miss it.
Scheduling an appointment with them isn't hard either. You can contact our service department online or give us a ring-whichever you prefer. We'll have your car in at the next opportunity.
Before dropping it off, though, you may want to check out our specials page. We always feature new service specials, so there's a solid chance you'll be able to find a discount for your next appointment!
It's Time for An Oil Change Near Me
Oil changes are recommended for every 3,000 miles. So, if you've already past that mile marker, it's probably time to give us a call. Contact the Smythe Volvo service team today. We're happy to assist all Summit and Westfield drivers!