Kids heading off to college, living an active lifestyle, going on vacation, or just in need of extra space on that mini road trip? 
If you answer yes to any of the above then the Volvo "Odin 1750" Roof Box is for you.Featuring a diamond textured Aero Skin lid that is not only stylish but helps cut through the air with minimal wind resistance.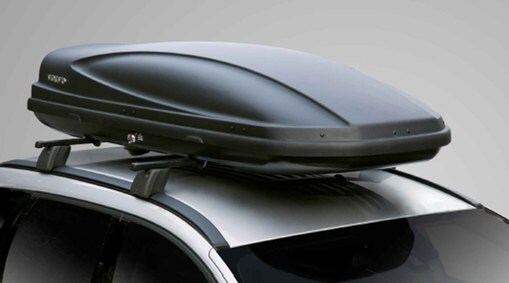 Facts and advantages
Quick grip mounting system for easy installation

Secure Lock ensures that the box is locked and closed properly before driving

Dual side opening
Technical data
| | |
| --- | --- |
| Weight | 44 pounds |
| Length (external): | 84 inches |
| Width (external): | 34,5 inches |
| Height (external): | 17 inches |
| Volume: | 17 Cubic Feet |
| Max length of skis | 77,95 inches |
WAS: $622.02
Smythe Volvo Special: $575.01
Have an older Volvo that needs a few parts?
At Smythe Volvo, not only do we have parts for newer cars, but we can also help you locate the parts you need for the older Volvos that need love too.
Please give us a call if you have any questions in regards to any Volvo that is in the garage. 
Email us
or give us a call
(888) 375-9120