Your Volvo is a reliable, excellent vehicle that will last you many years to come. However, it's going to need a part replacement from time to time, and when that happens, we've got you covered at the Smythe Volvo parts center.
We've Got the Auto Parts You Need
Whether you need to replace your battery, tire, muffler, and more, we've got it at our auto parts center. So, whether you want to replace your part yourself or have us do the work, we have what your Volvo needs readily available.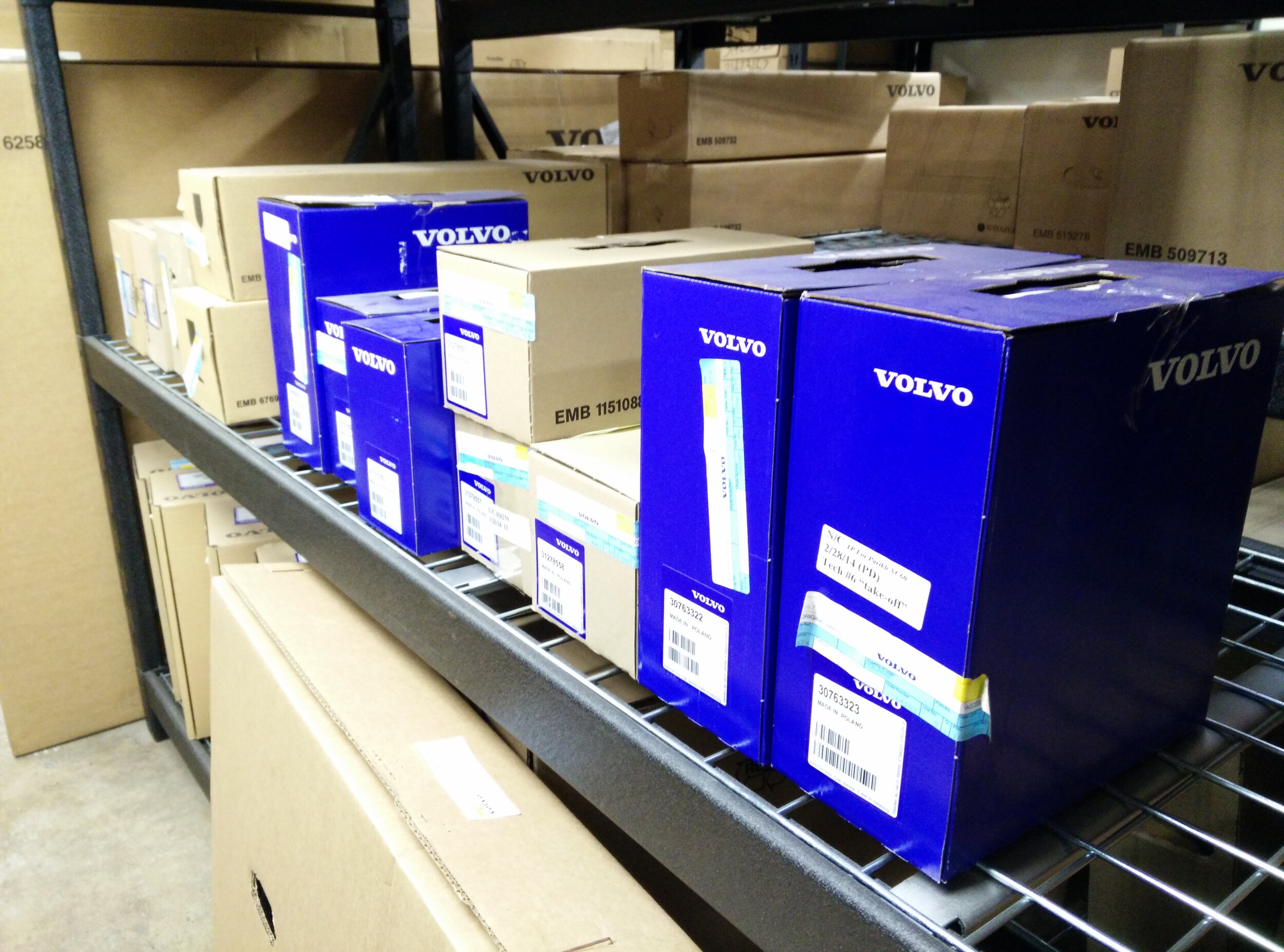 And what more could you ask for than a hub for genuine Volvo parts? You want to make sure your Volvo is getting the highest quality product a luxury vehicle needs, and you won't have to look further than our parts center.
Parts Specials
We also offer specials on some of our parts as well. We want to ensure that your part replacements are never a financial burden and our specials are meant to be convenient options for you.
Simply check out our specials right here on our website, and see if what you're looking for is a part of our specials currently running.
Lifetime Warranty
When you purchase a Volvo genuine part with us, you're getting a lifetime warranty with that part as well. Yup, you read that right! You only purchase a part one time with us, and if that part needs a replacement, you're covered under the warranty.
It's just our way of providing the ultimate service to you as our customer. We want your vehicle running like new at all times and the lifetime warranty will ensure this.
Contact Us About Volvo Parts Today!
If you're looking for a particular part, you can easily request it online. Just visit our online auto catalog, and we'll get you set up with the right product.
You can also visit us in person at 40-42 River Road in Summit. We proudly serve the areas of Summit, Plainfield, and Westfield, and are happy to get you the parts you need so your Volvo is always running smoothly.